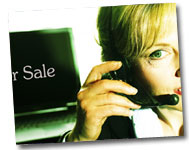 Front Office

Listing Management
The WORLD e Business Solutions Listing Management module is a key component of the highly functional Realty Management System. Integration with major MLS providers drastically reduces data entry time and improves data integrity. Administrators can easily add and update showing information, as well as, track all appointments. The integrated Notes and Change History function adds even more value.
Appointment Tracking
No more duplicate entry of listing and showing information into a separate program!
The WORLD e Appointment Tracking module is fully integrated with all other modules in the WORLD e Realty Management System. Once appointments have been confirmed, the listing agent is automatically notified via email. After the appointment has occurred, the showing agents is automatically solicited for feedback via an emailed web form. Once the feedback is received, the WORLD e database is automatically updated. The listing agent also receives feedback information via email!
Contact Management
Realtors, Brokers, Appraisers, Inspectors and other can be easily tracked. Agents love the ability to access contact information through the integrated Agent Portal. Setting appointments for inspections and appraisals is easy and efficient.

Lead Tracking
Manage and track leads and referrals, and easily transfer prospects into clients. Make the most of your advertising dollars, by tracking the ad source on incoming calls.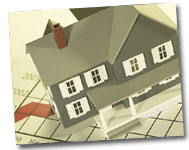 Sales Management

Closing & Commission Processing
The WORLD e Realty Management System greatly simplifies that task of processing closings and commissions. Data entry is significantly reduced with the full integration of the Listing Management module. The WORLD e Closing module allows:


Multiple agents on each side of the transaction
Multiple Off-the-Top withholdings
Unlimited number of agent deductions
Integration with the Agent Billing module
Contingency and Revision Tracking
Full integration with General Ledger and Financials
Escrow Management
The WORLD e Realty Management System provides for unlimited number of escrow accounts. The Escrow Management module is fully integrated with the Sales, Cash Management and Financial modules, so everything stays in balance.
Sales Analysis & Reporting
Closings are the lifeblood of a residential Real Estate company. The WORLD e System includes comprehensive reporting and forecasting functionality. Agents greatly appreciate the Year End Re-Cap Report which makes tax preparation a breeze with the city and county sales summary.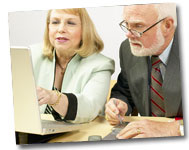 Financials

Accounts Payable
The Accounts Payable System offers an accurate, efficient way to control the company's cash position. The WORLD e Realty Management System is an integrated, single source entry system. Information entered into Accounts Payable is automatically transferred to General Ledger. The System will process company, agent, referral, escrow and third party payments with ease.
Accounts Receivable
The WORLD e Business Solutions Accounts Receivable module will allow companies that track and bill for agent expenses such as office space and advertising, to do so in a fully integrated system. The A/R module features electronic invoices to agents via the integrated PDF file generator. Agent payments can also be easily collected via commission withholdings in the Sales module.
Bank Reconciliation
The WORLD e Bank Reconciliation modules provides for an unlimited number of bank accounts with a fast and simple to use accounts reconciliation program.
Cash Management
The Cash Management makes it simple to track incoming receipts and easily apply them to the appropriate accounts. Cash receipts can then be selected in a simple process for deposit to the specified bank account.
General Ledger
No more double entry into third party accounting software!
The WORLD e General Ledger, like all WORLD e modules, is completely integrated. The General Ledger also handles multiple office locations and allows on-line inquiries by location, agent and account. You have the ability to perform the comparison of income statements and balance sheets to both prior periods and budgets. The G/L supports recurring journal entries and multiple open accounting periods to allow maximum flexibility.
Financial Reporting
In addition to the standard financial reports such as Trial Balance, Balance Sheet and Income and Expense Statement, the WORLD e also allows you to maintain and track Key Performance Indicators, which can be easily and securely accessed via the integrated web portal.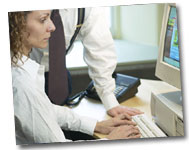 Internet & Intranet

MLS Integration
Imagine the cost savings and productivity gains by only entering data one time! Once listing data is entered into the MLS, the WORLD e System automatically retrieves the data every ten minutes and updates ALL WORLD e modules. The WORLD e Smart Client also allows linking to specified listing right within the WORLD e programs.
Showing Feedback
Agents and Sellers appreciate the time savings and convenience of the automatic feedback system. Once an appointment has occurred, the WORLD e System automatically solicits the showing agent for feedback. When feedback is received, the WORLD e database is updated and the feedback is automatically sent to the listing agent.
Agent Web Portal
The WORLD e Integrated Web Portal allows fast and secure access to important agent and company information. Agents can track and manage their own listings and sales, access online forms and print valuable reports and graphs. The Integrated Web Portal includes:


Transaction Management
Reports on Demand
Office Rosters and Contact List
Documents and Forms
Company Information and Marketing Materials
Real Estate and Community Links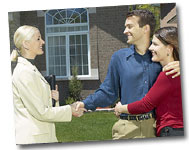 THE BIG DIFFERENCE - Superior Technology

Robust Infrastructure
Successful companies rely on an efficient IT infrastructure to support business-critical applications. They need to know that their systems and business processes are deployed to meet the highest service levels defined by their business and can be adapted to handle every new business opportunity. The WORLD e Realty Management System running on IBM Power™ Systems in our state-of-the- art data center offers a highly scalable and virus resistant architecture with a proven reputation for exceptional business resiliency.
Integration & Security
The WORLD e Realty Management System on IBM Power Systems servers integrates a trusted combination of relational database, security, Web services, networking and storage management capabilities. It provides a broad and highly stable database and middleware foundation for efficiently deploying your business processing applications.
Easy Remote Access
Access your important information from virtually anywhere with a browser and a secure Internet connection. No more third party software or dedicated computers are needed for easy remote access.
In Summary


No more data corruption issues
No more viruses to content with
No more forced upgrades (eg: Windows XP to Vista)
No more duplicate data entry
No more accounting nightmares
No more limits on remote access
No more headaches!